Remove headers and footers: Once the certificate has been made, click on "file" at the top left of the screen. Choose "page settings" from the drop down menu. A new window will open. From there, you should see a tab that says "header/footer" and maybe "margins." Click on that tab and then erase all the information in the header and footer fields. Then the headers and footers won't print on your certificates.

The background and text print on separate pages: Once you've made your certificate and before you hit print, go to 'file' and then 'page settings.' Check the margins and decrease the bottom margin. If the margins are too big, there won't be enough printable area, and the text might get pushed to the second page.

Enlarge or reduce the certificates: After clicking print, a print window should appear. You should see an option for "zoom." If you click on this then you can enlarge or reduce the size the file is printed. Play around with different percentages until you get the size you desire.

If you want to leave a field blank, you can copy the following html code and place it in any field.

 

Alternatively, you can make a line where you can write the name or sign the certificate by typing in an extended underbar like this: ___________

Incentives sheets have 4 pages so you can print them up to 4 per page: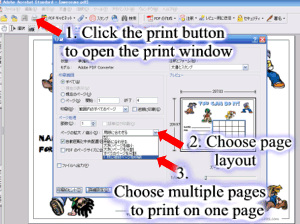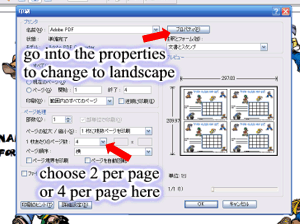 The incentives pages are set up to print one large sheet per page but you can print multiple pages on one page by following the directions in the images above. You can have just 2 per page using the same technique. I thought this would be helpful and save some paper for people with larger classes.
The certificate image doesn't print: You'll need to check your printer setting from the print window. The option not to have images print may be checked. After you hit print, you will get a pop-up print window. At the top right, there should be a 'printer properties' button. Click on that button and look through the tabs for the option 'don't print background images' or something to that effect. Unclick that option.
Any other printing questions or problems please let me know - admin@123certificates.com .